I need to be honest…I have a real problem with Target.  I have the best of intentions not to go crazy.  I tell myself stay away from the home and clothing aisles.  However, as soon as I step foot in the store all self-control leaves my body, and what started off as grocery trip ends up being a "lets redecorate this room for the 57th time."  The first step to ending a problem is admitting you have one right?  I'm not there yet (don't even want to be there) so here are a few of my favorite furniture and décor items from Target right now. They really have stepped up their game with décor especially when it comes to the Opalhouse Collection.  Seriously some of this stuff looks like Anthropology's art at a fraction of the price.  
I get bored.  I'm always changing a pillow cover, making my bed in different ways, adding a seasonal color and moving furniture around. While I believe in investing in your furniture and window treatments that's not always possible. So when it comes to décor this is where you can make an impact without having to have eat off the 99 cent menu for the next month. 
Wall Decor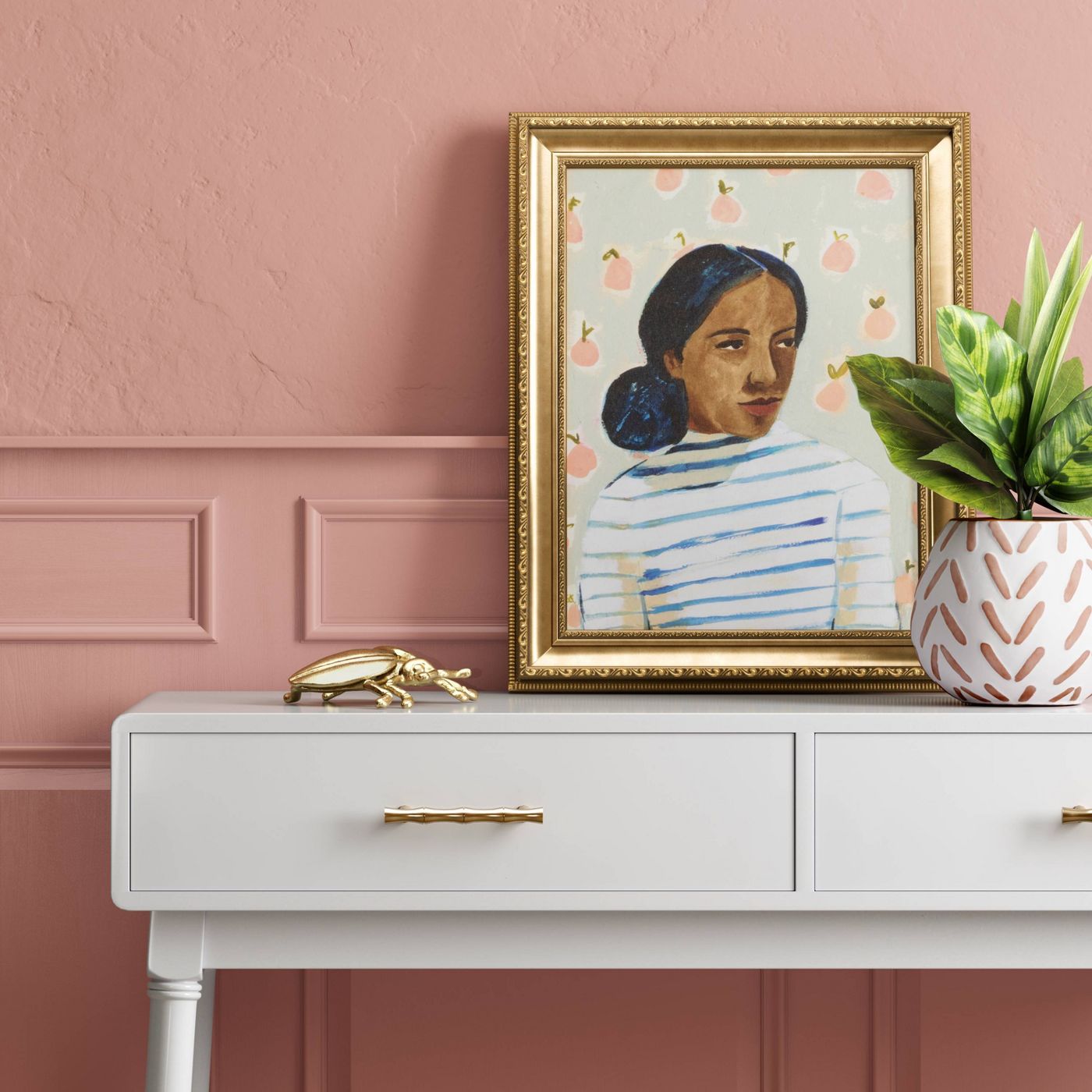 I love every single thing in this picture but that 16×24 self portrait is stealing the show, especially since its less than $28.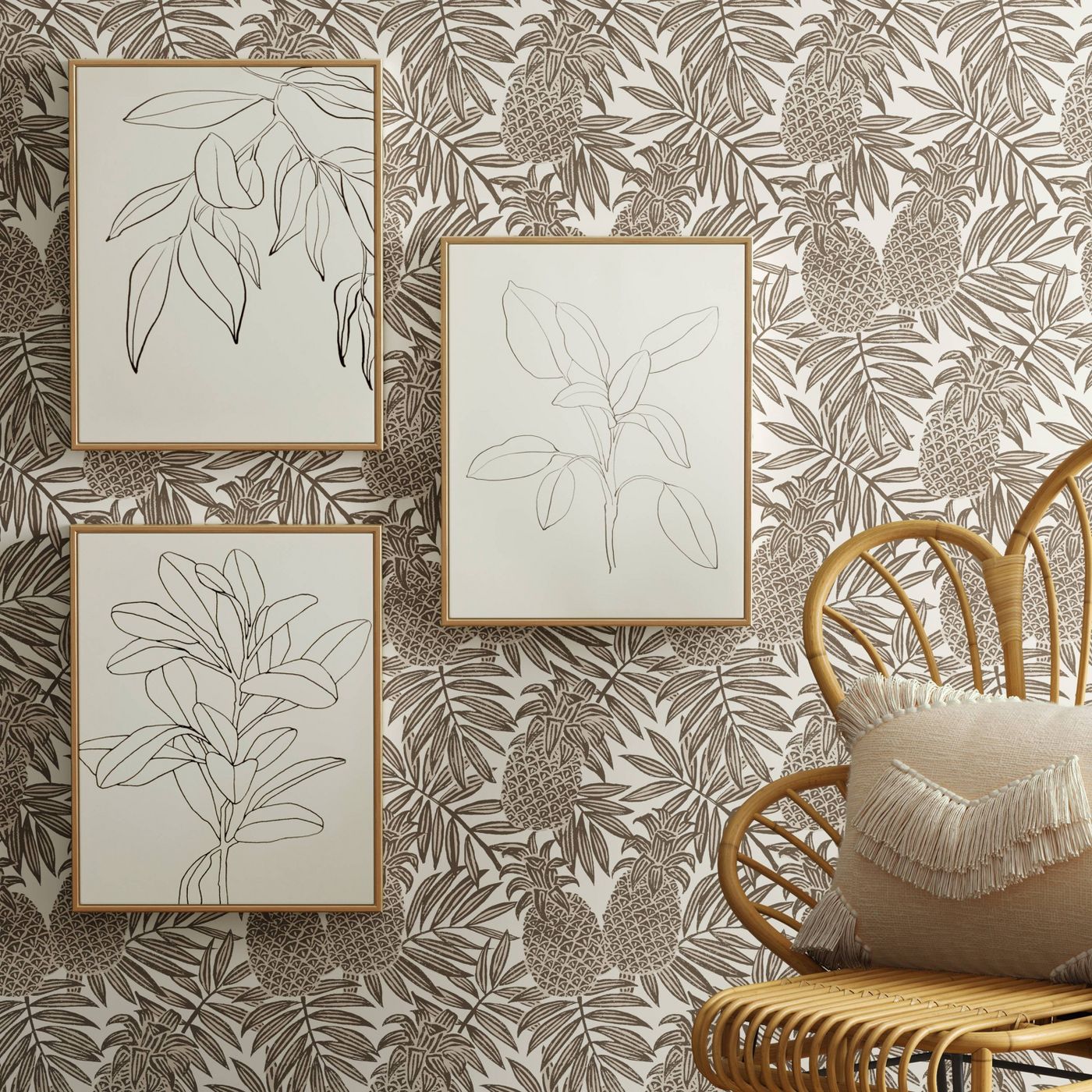 I'm partial to pineapples.  After all it's part of my logo, but I digress.  The set of three leaf illustrations is perfect for a living room, entry, office, and bedroom.  It's sophisticated but not stuffy.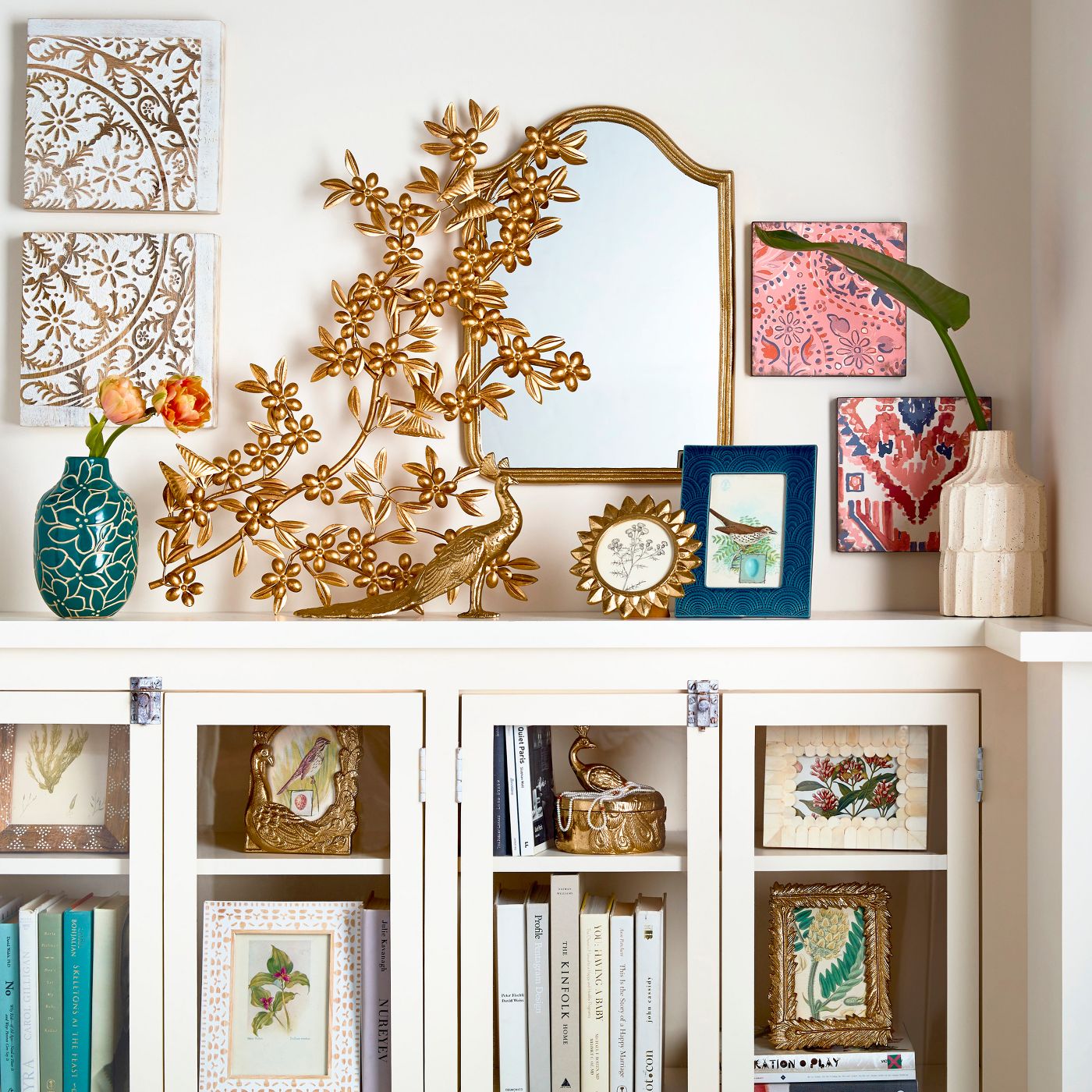 The gold leaf wall sculpture is perfect on it's own, or a great layering piece.
 The wall decor above have endless possibilities to create gallery walls, update a child's room (stay tuned for that blog!), laundry rooms, or a super chic office space.   
Furniture finds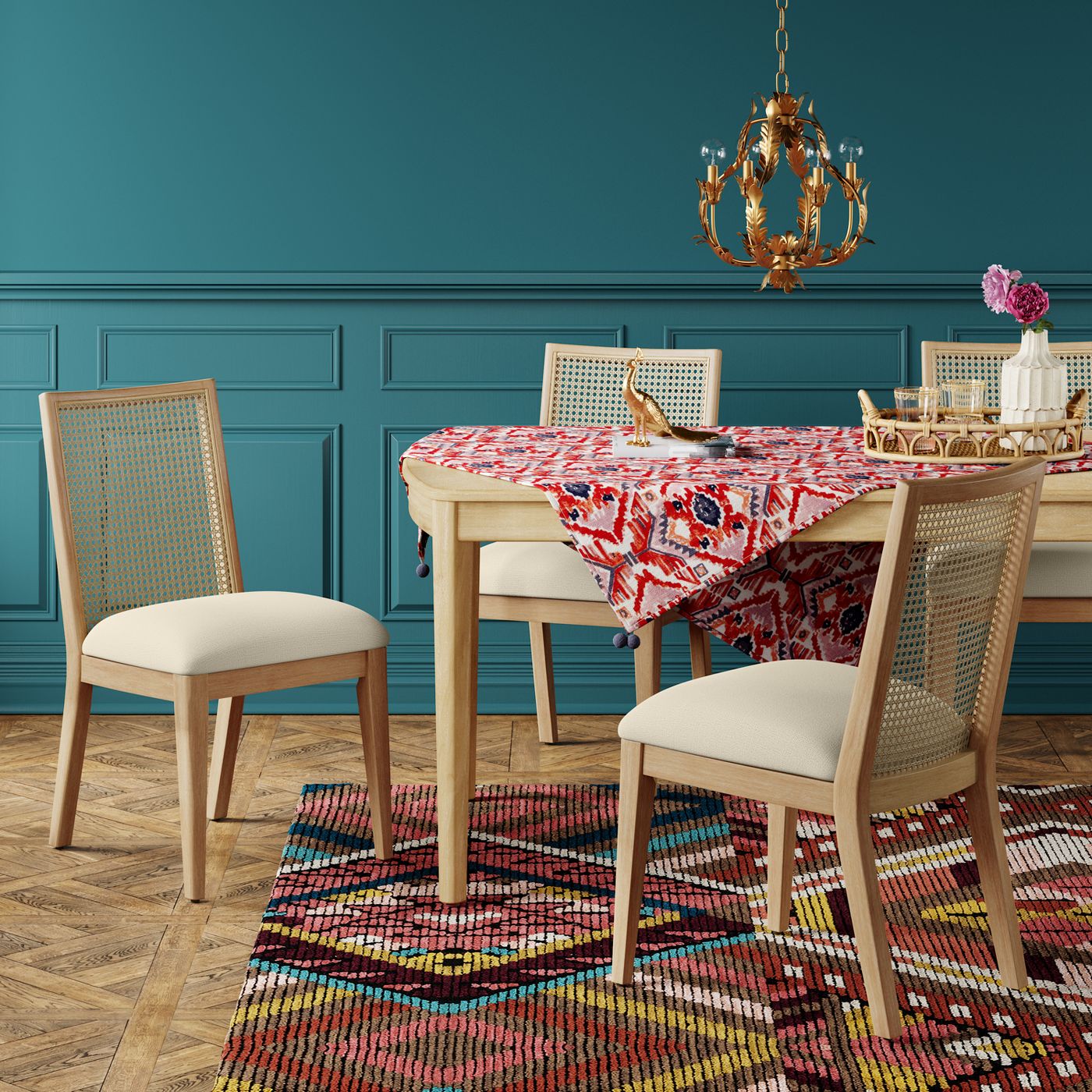 Cane is everywhere! This is the perfect updated classic chair. Personally I would recover the seat with a different fabric and talk about an inexpensive ($135) custom chair.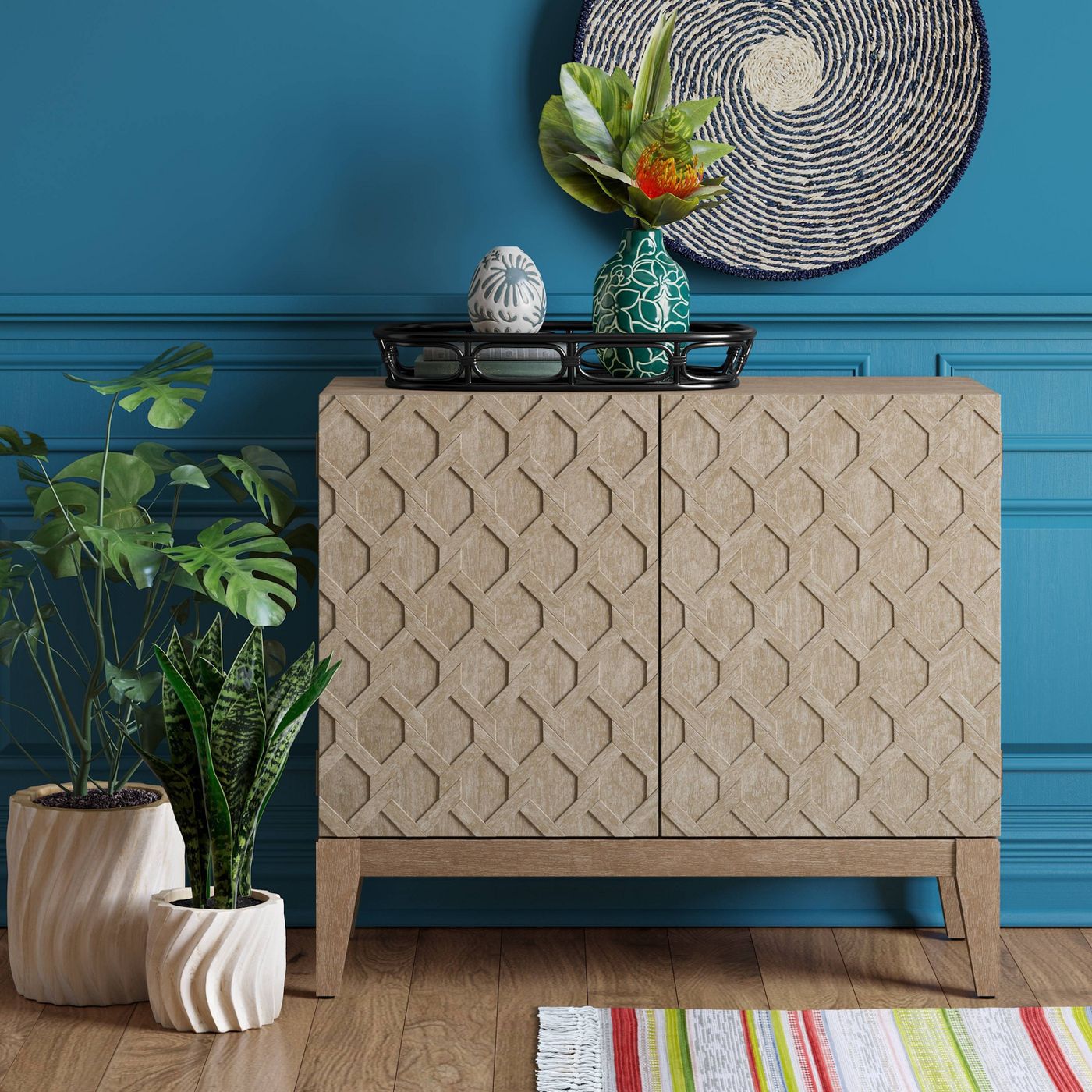 Can you believe this? This cabinet can go in any style of décor or any room in your house.  It's so transitional and has great details.
I don't care if I win the lottery one day I will still shop at Target. It is the perfect place to refresh your decor (not to mention clothes and grocery shopping). Hope you're inspired now!
  Nicole